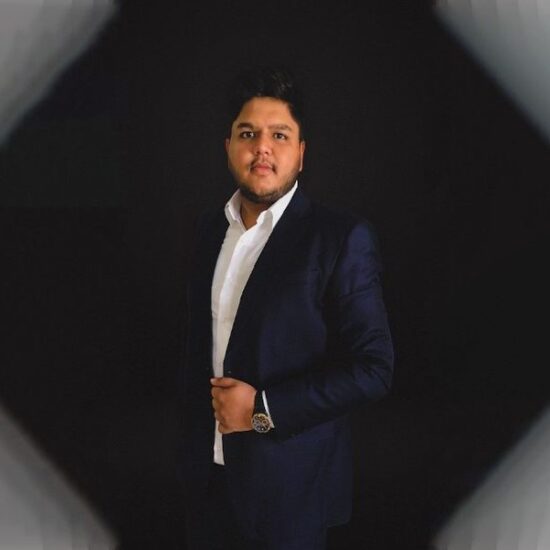 About Our Founder
Mr. Jaimin Gupta is a high-spirited entrepreneur, the owner and founder of Stitched Textiles Pvt. Ltd. and is also the M.D(Managing Director) of the visionary "Barcelona Menswear Club India".
Today, Barcelona is one of the utmost men's apparel brands with an extensive pan India presence with over 85+ stores and multiple retailer outlets. His app "Barcelona For Business" is specially designed for distributors and retail outlet openers with incredible connectivity necessary for every B2B business.
Other than Barcelona, He also possesses a partnership in manufacturing in famous celebrity owned companies like Vs- by Virendra Sehwag. He is also the CEO of VatexCotFab Limited, a NSE Emerge Listed company and also, is the Director at Viru Retail Private Limited i.e a Joint Venture.
At such a young age, With a growth mindset and a dream to become the most youngest & successful entrepreneur in this business across the Indian market. Since the foundation of Barcelona in early 2016, an institution was born whose sole goal was to provide trendy and affordable fashion for both young and olds of this generation.
Sports Wear Brand Pitch By Jaimin Gupta | Horse Table | VS By Virendra Sehwag
What Is Barcelona's Strategy Behind Targeting Tier 2 & Tier 3 Cities – Jaimin Gupta
My Candid Chat With Licensing Corner | Jaimin Gupta | Barcelona