#barcelonaacrossIndia
Barcelona Men's Club is India's upcoming apparel brand that is leading the world of fashion and provides the trendiest menswear across Pan India. For over 1 lakh+ customer and 80+ stores across the country, Barcelona has been striving to improve and progress consistently, by opening new stores never instance across the country.
This February was no less for them as they opened 6 new stores in cities respectively:
Bhiwadi:

– The gateway to Rajasthan has got a brand new member. Barcelona is open at Shop no-GF 12, Capital mall, Bhiwadi, Rajasthan.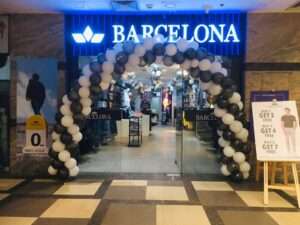 Sundargarh:- 

The soul of fashion is now arriving in the soul of India. Barcelona is open at Sankara, Sundardar, Near Reserve Field, Odisha-770001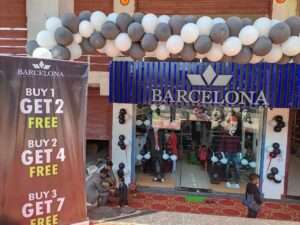 Jalgaon:-

Barcelona has now set its foot in the city of gold with the trendiest apparel and discounts off-the-charts at Shop-7, Vishwakarma Sankul, Opp. Khandesh Mall, Jalgaon-435001
Ranchi:-

The city full of natural wonder and scenic cityscapes will now be a destination of fashion as well. Barcelona is open Besides Digambar Jain Bhawan, Harmu Road, Ranchi-834001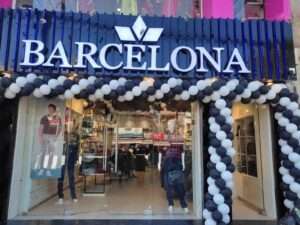 Gondia:- 

Barcelona ki dahaad ab sunai degi pure Gondia mein! Barcelona is now open at C/O KishorKumar Tiwari Shubh-Laxmi Building Durga Chowk Deshbandhu Gondia-441601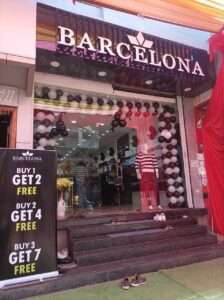 Bansur:-

Barcelona has now set foot in the tehsil of Bansur city, Rajasthan at 43/44, Manshi Market, Narayanpur Road.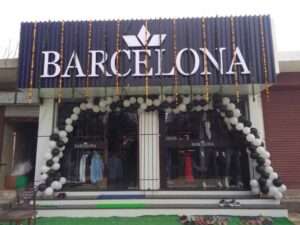 Our goal is to make sure that wherever in India, you're never away from a Barcelona outlet so you can enjoy the Latest & Trendiest fashion, fresh out of the market.