Barcelona has announced actor and youth icon, Sonu Sood as their new brand ambassador, to spearhead its all-new range of fashion fits.
Known for his incredible persona, commendable work in the Indian film industry, and Superhero role during the pandemic, Sonu Sood, has touched millions of hearts with his positivity and enthusiasm.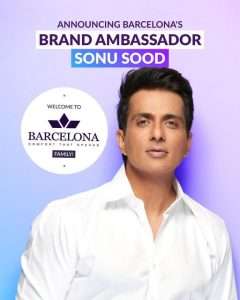 He inspires youth with his style and personality, hence is the perfect face to embrace our new generation fashion that celebrates individuality.
Being one of India's most popular fashion and lifestyle brands, Barcelona forayed into fashion by bringing trendiest clothes that are branded, stylish and affordable within the reach of its loyal base of shoppers.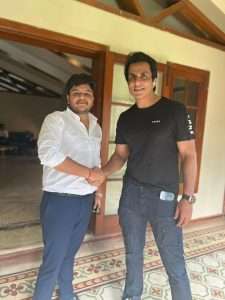 Barcelona today has wide acceptance across India with its offline presence in more than 50 cities with 100+ stores. Further planning to scale its production to launch new styles and offer relevant fashion in line with quality and comfort.
With Sonu Sood as the brand ambassador, the brand is poised to accelerate its new collection and entice shoppers with trendsetting choices.