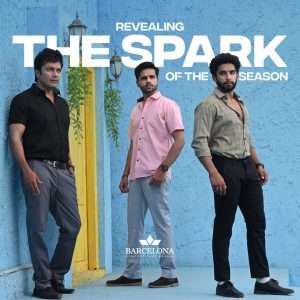 The classy men's Wear brand Barcelona is making a movement by launching a new look-book collection in 2022. The new-look collection combines a new range of highly attractive styles and colors to which we gave timeless pieces of clothing.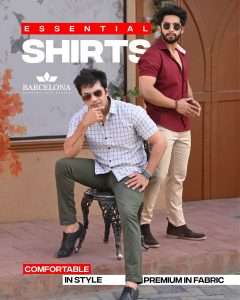 With this new collection launch, Barcelona focuses on the material which is sophisticated and comes along with a modern look which helps you with a better wearing experience. The new collection 2022 has been assured to be elegant and exclusive by capturing the spirit of the time with vibrant colors and the present-day mindset of fashion consumers. This new classy collection involves a huge range of shades that are eye-catching and matches according to the season vibe like black, yellow, gray, white, and more.
Barcelona is the top menswear brand in India and one of the nation's fastest-growing fashion businesses with more than 100+ stores and more than 2.5 lakh+ loyal customers. It Possesses the vision to revolutionize the menswear market by expanding access to high-quality, reasonably priced clothing for men worldwide.